The One with the Near Death Experience
Series ??, Episode ??
Air Date
February 17th 2001
"Chums is filmed before..."
N/A (Doesn't feature)
"Chums is sponsored by..."
'Eeeeh By Gum Toothpaste,' the only toothpaste for kids when they teeth
Celebrity Guest(s)
Peter Davison; two others
Previous
The One With The Vampire
Next
The One Who Shoots Ant?
The One with the Near Death Experience
is an episode of
Friends
parody, and popular
sketch
,
Chums
. It was first broadcast on February 17th 2001.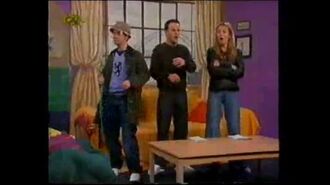 Synopsis
Edit
To be added.
Ad blocker interference detected!
Wikia is a free-to-use site that makes money from advertising. We have a modified experience for viewers using ad blockers

Wikia is not accessible if you've made further modifications. Remove the custom ad blocker rule(s) and the page will load as expected.